Dining Affordably in Norway
Norway Food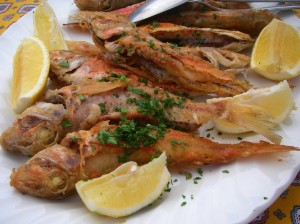 When traveling in a foreign country, not only is a place to stay a major concern, but also where to find the best and affordable restaurants in the target destination. Given the budgetary constraints, one tries to locate inexpensive restaurants that have good service and sumptuous dishes. With this goal in mind, it certainly is important to plan how and where to spend your travel money for food.
Should your next trip be in Norway and you plan on staying in Trondheim City, here are some restaurants you might consider dining in at. It is worth citing that the Norwegian government has a unit that administers and ensures food safety called Mattilsynet that has complete control and responsibility for safe drinking water and food. Mattilsynet's scope of responsibility not only deals within the fields of human health but also extends to fish, plant, and animal health. Restaurants in entire Norway are regularly visited by their food checkers and inspectors to ensure food safety.
Some of Norway's Affordable Restaurants
If you're craving for Italian cuisine, Viva Italia is a must. This restaurant serves authentic Italian cuisine at very reasonable prices. Viva Italia's baby menu price ranges from a minimum of NOK 30 to a maximum of NOK 72 while their kebab dishes are priced only at a minimum of NOK 82 or a maximum of NOK 108.
Not into meat? Well, Kafé Knaillhard serves great vegetarian dishes. If you dine here at past 18:00, food will only cost you 25 kroner.
If you're traveling to Norway, what else is a better way to completely experience Norway than to have a taste of the country's traditional dishes? Prins Olav Grill could satisfy that craving as they offer traditional Norwegian dishes.
Another restaurant that serves decently priced delectable cuisines is called the Ramp, which is found at Strandveien, Svartlamon. It is easy to locate as this is close to Dora, a landmark that used to be the building base of the German submarines during the Second World War.
Bed-and-breakfast menus are served at Studentersamfundet at a very reasonable price of 150 NOK. You can order chocolate cakes and sandwiches that are reasonably priced.
Should your palate long for a kebab, you should try Kebab at 1001 Natt. You can find 1001 Natt at the gate of Olav Tryggvasons, in down town Trondheim.
Another kebab restaurant with a menu that is easy on the pocket is the Kebab at Oska. It is situated at Bakklandet. Kebab at Oska offers dish kebab at only NOK 90.
One important thing to bear in mind, in Norway's cities or in any part of the world, a traveler's budget can be reduced merely by planning ahead and knowing the best and affordable restaurants available.