Interesting Places to Visit
Do not miss this Places in Norway
The Land of the Midnight Sun – ruggedly lavished with its dramatic Western Fjords, mountains and glaciers, yet surprisingly temperate on the south with its farmlands, beaches and enchanted forests – that is Norway.
In Europe, Norway has the largest scenic area extending across the Arctic Circle. The west coast cities like Trondheim, Bergen, Stavanger and Flekkefjord attract more and more visitors each year with its many islands cut by the fjords.
Bergen is the largest Norwegian port located southwest of Norway. Bergen is where one can find the city aquarium, Akvariet, which houses a wide range of marine collection; the oldest structure in Bergen, the St Mary's Church, stunning with its carvings and original altar; the Bergen Art Museum, displaying seven centuries of Norwegian art collection; the deepest and longest fjord, Sognefjord; and Mount Ulriken, popular for its panoramic view and walking trails.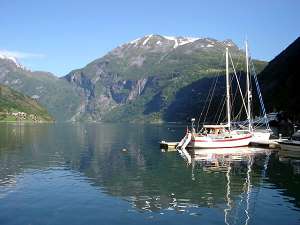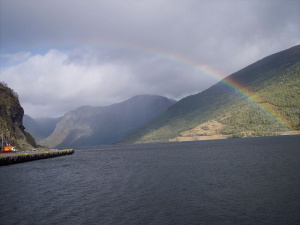 Oslo, the capital city of Norway, is astonishing with its continental climate. Oslo is also the scene to a number of the museums like the Frogner Park, Edward Munch Museum and the Vigeland Sculpture Park. These museums exhibit photographs, sculptures, carved gates, etc. Three vessels original to the Viking period can be found at the Viking Ship Museum while Arkenshus Castle and Fortress, a military headquarter is the city's oldest structure. The Holmenkollen is Norway's top cultural destination which is popular for ski jump. It also has a watch tower to give tourists an enormous view of the city.
Trondheim is tagged as Norway's Silicon Valley. It is amazing how the community has developed from a spiritual hub during the Middle Ages to a technology-rich city in the last 50 years. Nidaros Domkirke highlights the city as one of the most impressive churches in Scandinavia, magnificent with rose-stained glass windows and carvings exquisite in and out of the building. Gaulosen, on the other hand, is ideal for bird watching.
If you're going out for a souvenir stop, Honningsvag, the north city of Norway, is the best place to go, along with a number of pubs and restaurants.
An ornately carved pulpit of Domkirke welcomes a visitor of Stavanger, the city southwest of Norway. This church built during the medieval ages is considered one of the best. The modern Norwegian Petroleum Museum illustrates the oil discovery in the area as well as the whole oil drilling process.
The city of Lillehammer boasts one of the largest open-air museums in Europe, the Sandvig Collection at Maihaugen with 40,000 objects and 185 buildings. A leisurely walk to the Norwegian Olympic Museum is also worthwhile.
Based on the Travel and Tourism Competitiveness Report by World Economic Forum, Norway is on the 17th slot as of the year 2008.